We at The Shire Real Estate Group take pride in delivering an Elevated Personalized Service that is Built on Integrity and Trust!Our founder, John Chesshire, brought this philosophy to us in 1999.

"There is nothing a person can say, or do, that will ever make anyone buy something they don´t want. Real estate will sell itself. When we deliver to a client our best advise, hard-work, honest answers and elevated personalized service, we will have a client for life. Our job is to give our clients enough information so they can make decisions based on accurate information and knowledge. That's the only way we will build and earn our clients' trust." -- John Chesshire

Serving all of Orange County, the eastern section of Los Angeles County, and the western sections of Riverside and San Bernardino Counties, our boutique real estate company is recognized as one of the premier independent and full service real estate brokerages in North Orange County. The "Shire," meaning region or county, is "The County Realtor," servicing approximately 22 small towns or cities in our service area.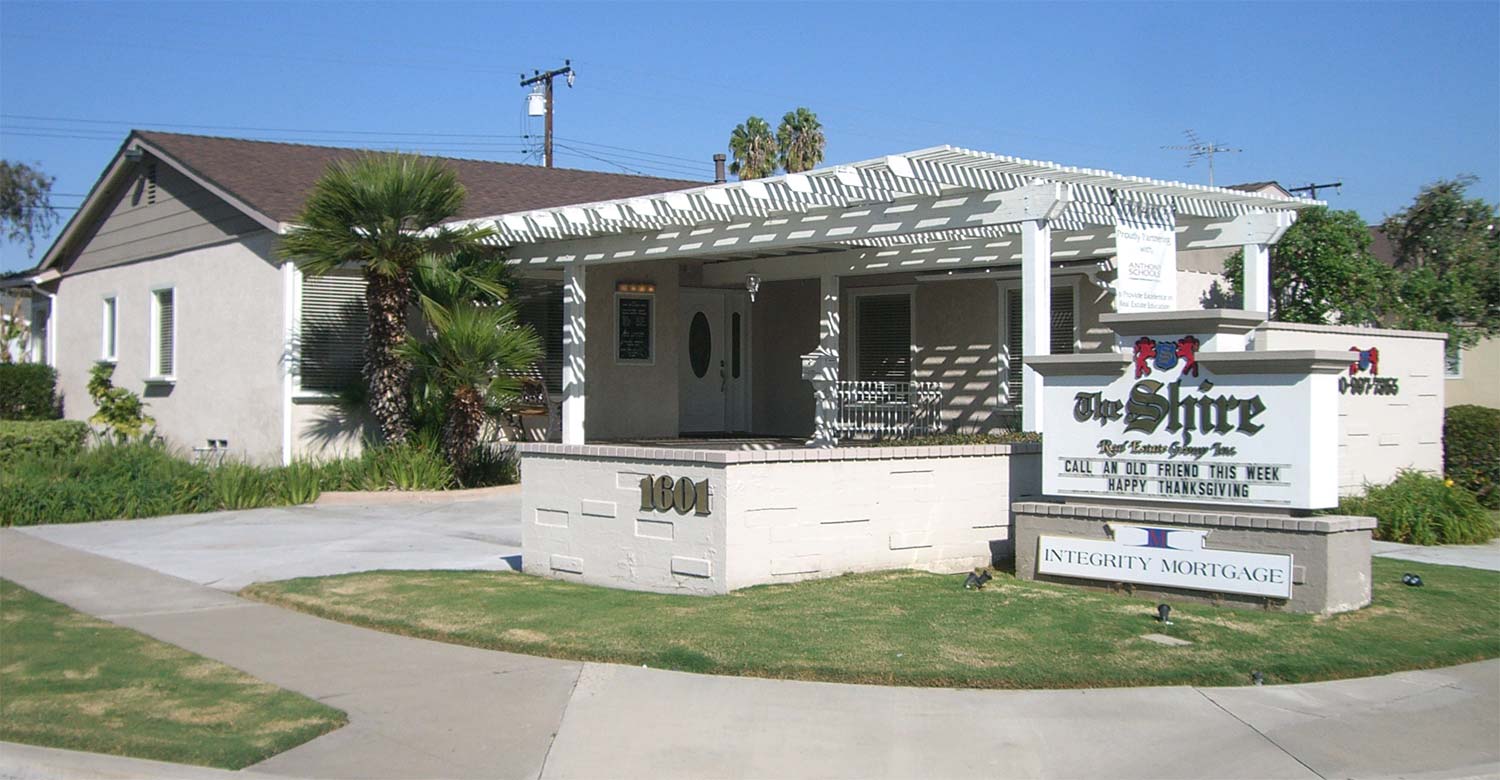 DIVERSE SERVICE
Everyone at The Shire loves what they do and takes pride in assisting you and your families in finding the right home. The Shire Real Estate Group can be of service to you at every level of the market place, from entry-level buying, investment properties, property management, and 1031 exchanges to the upper reaches of an estate home purchase. The areas of real estate we service are as diverse as the people we serve.
GROWING WITH THE COMMUNITY
Our agents have grown with our communities and this quality allows our real estate professionals to have intimate knowledge of the character and charm of each community. It also allows the agents to maintain a pulse on the overall mood and growth potential of each city. The majority of our associates live within the communities we serve, this fact means they can readily meet the unique challenges and obstacles which individuals and families sometimes encounter when selecting their new home. Drawing upon their extensive knowledge of schools, recreational facilities, religious centers, shopping and transportation requirements, our associates are better able to satisfy the special housing needs of their clients.
AT THE SHIRE, YOU ARE THE BOSS
"The Shire" belongs to the people in the community it serves. We should be your first choice in real estate when looking for a person to assist you in buying or selling your next home. Every Shire agent realizes that without you, we would be out of business. We are a boutique style of company and understand the importance of putting the customer's needs and goals first.
THE SHIRE IS A FULL SERVICE BROKERAGE OFFERING AN ARRAY OF REAL ESTATE SERVICES
The Shire is a full-service brokerage providing the most comprehensive real estate services in the market. Our results oriented approach provides our clientele with optimal solutions. Services currently offered at The Shire include:
Residential Purchases and Sales
Commercial Real Estate Services
Industrial and Investment Property Purchases and Sales
Mortgage Services Referrals